Chanel Cuff Bracelet
Open FREE Unlimited Store Join Our Newsletter
Lareef A. Samad B.Sc. (Hons)
Origin of Name
The name refers to a cuff bracelet made of gold, and set with cultured Akoya pearls and diamonds, that came into prominence when displayed around the world, as part of the traveling exhibition, "Pearls : A Natural History," organized by the American Museum of Natural History in collaboration with the Chicago Field Museum. The cuff designed and created by Chanel Fine Jewelry in 1995, in the tradition of the legendary French fashion and jewelry designer, Gabrielle Coco Chanel, gets its name from its designers. The cuff was given on loan to the American Museum of Natural History, and was featured in their traveling exhibition, that was held in several museums in the United States and around the world. "Pearls : A Natural History" was first held at the American Museum of Natural History, in New York City, in October 2001, followed by exhibitions at the Field Museum in Chicago, the Fembank Museum of Natural History in Atlanta, The Houston Museum of Natural Science in Houston, and the Alden B. Down Museum of Science & Art in Midland Michigan. During its showing in the United States, the exhibition was highly commended for its exceptional standard of graphic design and communications, and received an Honor Award for Interpretive Design from the Society for Environmental Graphic Design.
The exhibition then to moved to the Royal Ontario Museum in Canada (Sept.18,2004 to Jan. 9, 2005), and then returned to the United States, where it was hosted at the Milwaukee Public Museum from March 5 to June 26, 2005. During the period October 1, 2005 to March 10, 2008, the exhibition was taken on a world tour, that included, the National Science Museum, Tokyo (Oct. 1, 2005 to Jan. 15, 2006), the Australian Museum, Sydney (April 8, 2006 to August 6, 2006), the Abu Dhabi Cultural Foundation, UAE (Dec. 10, 2006 to Jan. 27, 2007), Musee national d'historie naturelle, Paris (Oct 24, 2007 to March 10, 2008). The Chanel Cuff Bracelet, was displayed at all venues where the exhibition was hosted, and became famous for its unique and intricate design.

Characteristics of the cuff-bracelet
The detail structure of the cuff-bracelet
The cuff-bracelet which is part of the Chanel fine jewelry collection, is made up of an intricate lattice work design in yellow gold. The lattice work is formed of gold strips running diagonally, that are mounted with small round brilliant-cut diamonds. A single diamond is mounted at points where two strips intersect. At all other places between the intersections, the number of diamonds mounted are always three in number, except at the edges. The square-shaped spaces created by the lattice work, are mounted with white Akoya cultured pearls, each space being occupied by a single large spherical pearl. Except for the pearls at the edges, all other pearls are surrounded by 16 round brilliant-cut diamonds. There are altogether 105 matching cultured spherical pearls in the cuff-bracelet.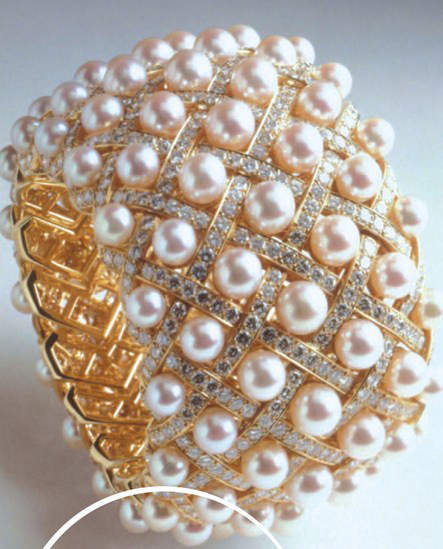 The Chanel Cuff Bracelet
© Chanel Fine Jewelry
Possible origin of the Akoya cultured pearls used in the cuff
Akoya pearls are bead-nucleated cultured pearls, produced in the pearl oyster Pinctada fucata martensii and Pinctada fucata chemnitzi. Japan was the first country to perfect the technique of culturing Akoya pearls in the early 20th century, as a result of painstaking research undertaken by Kokichi Mikimoto, and by the year 1935, Japan had 350 pearl farms producing 10 million cultured pearls annually. Subsequently other countries in the region, such as China, Australia, Vietnam and Korea also followed suit, adopting the Japanese techniques and using the same species or closely related species of the saltwater pearl oyster Pinctada fucata martensii. In recent years, the Chinese seem to have overtaken the Japanese in Akoya pearl production. Chinese began culturing Akoya pearls only in the 1960s, but had only limited success. Only in the late 1980s the Chinese achieved tremendous success in culturing Akoya pearls. Chinese Akoya pearls that were previously considered to be sub-standard, are now of excellent quality, and rival that of the Japanese in every quality factor. As a result of the tough Chinese competition, many Japanese pearl farmers are now concentrating on the production of larger Akoya pearls, greater than 8 mm in size. They import their requirements of smaller akoya pearls 2-7 mm in size, directly from China, which are then treated and strung in Japan, and still be marketed as a product of Japan.
Akoya pearls are generally white or cream colored, with overtones of pink, silver or cream. The size of the oyster being small, pearls produced also tend to be small, ranging in size from 2 to 11 mm. Akoya cultured pearls also have a consistent round or near-round shape, and are therefore ideal for matching in multi-pearl jewelry, such as necklaces and bracelets. The Akoya pearls used in the Chanel Cuff bracelet, have been perfectly matched for their size and spherical shape. However, it is not known whether the Akoya pearls used in the Cuff originated in Japan or China.
A short biography of Gabrielle Coco Chanel (pronounced-Shanel)
Gabrielle Bonheur Coco Chanel, was a pioneering French fashion designer who became the undisputed queen of haute couture in the 20th century, radically changing the attitude of women around the world towards their mode of dressing, freeing them from the tight corsets of the period that restricted their movement, and introducing casual, practical clothing appropriate for the occasion, consisting of loose-fitting, simple and comfortable garments, that borrowed fabrics and attitudes from men's fashion. Chanel's revolutionary career coincided with the period of modernism, when phenomenal changes were taking place in the field of design, art, literature and music. She was an integral part of this modernistic movement, and hence became closely associated with the artistic protagonists of the period, such as Diaghilev, Picasso, Stravinsky and Cocteau.
Her birth and early life
Chanel, who was the second daughter of the traveling salesman Albert Chanel and Jeanne Devolle, was born on August 19, 1883, in the small city of Saumur, Maine-et-Loire, in France. Her parents married after her birth in 1883, and she had five siblings, an elder sister, a younger sister and four younger brothers. Her mother died of tuberculosis in 1895, when she was 12 years old. Her father left the family immediately afterwards, to look for work to raise the children. Chanel was entrusted to the care of a Roman Catholic orphanage at Aubazine, where she spent almost seven years. During this period she had her education at the orphanage convent, up to 1900, and later at boarding school in Moulins, until 1902. While at the orphanage, the nuns taught her the trade of a seamstress, a form of vocational training that would help her to lead an independent life in the future. Little was it realized at that time, that the training given by the Catholic nuns of the orphanage to Chanel, had laid the foundation of a worldwide movement that was going to change the way women dressed in the 20th century, relegating the traditional conservative forms of dressing to the dustbin.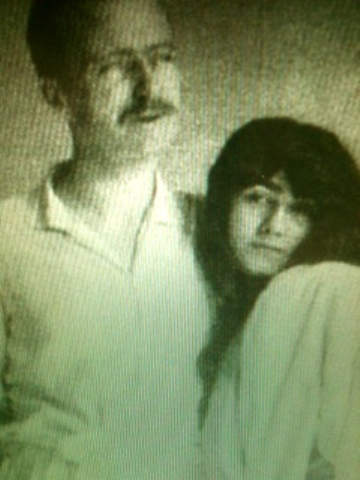 Coco Chanel and Etienne Balsan at Balsan's Chateau, Royallieu
Her first amorous relationship with Etienne Balsan that introduced her to the high society of Paris
After Chanel attained 18 years of age, she left the orphanage and took up work as a clerk in the "Au Sans Pareil" hosiery shop, at Moulins, from 1902 to 1904. She then worked as a cafe-concert singer in Moulins and Vichy, until 1908. This period was crucial, as it marked the turning point in her life, being introduced to the rich and powerful in society, which in turn opened new opportunities for her to bring out her inborn talent as a fashion designer. Chanel was first introduced and fell in love with the French playboy and millionaire Etienne Balsan, who lavished on her expensive dresses and jewelry made of diamonds and pearls. It was also during this period, that she earned her nick name "Coco" after two of her hit songs, she usually sang as a cabaret singer. One song was titled "ko ko ri ko" and the other "Quiqu qua vu Coco?" She lived with Etienne Balsan from 1908 to 1909 at Chateau de Royalieu and in Paris. While living with Etienne Balsan, she had enough free time, and to keep herself busy she began designing hats as a hobby. The Balsan apartment in Paris was a place where his circle of elitist hunting friends met regularly, and usually Balsan's friends were accompanied by their mistresses for such occasions. This gave Chanel the opportunity to sell her decorative hats to the fashionable women of the high society of Paris. During this period Chanel also made friends with most of Balsan's friends, and particularly with Arthur Cappel, a wealthy English businessman based in Paris. Balsan then helped her to open a millinery and apparel shop on the ground floor of his apartment in Paris in 1909, the beginnings of what later would become one of the greatest fashion empires in the world.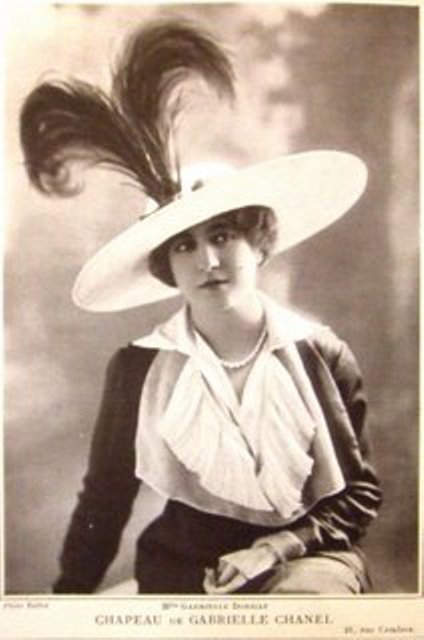 Gabrielle Coco Chanel wearing one of her hats in 1912
Her relationship with Arthur Cappel, the true love of her life, that helped her expand her business activities
In 1913, she left Etienne Balsan, and joined hands with millionaire British industrialist Arthur Cappel, Balsan's former best friend, with whom she fell in love, a relationship that was described as a true love relationship, out of the many affairs she had with men during her lifetime, but unfortunately ended up in tragedy, when Cappel died in car accident in December 1919. Cappel provided her the financial backing to expand her business activities. In 1913, Cappel sponsored the establishment of a millinery and women's fashion house in Paris, that was followed by two additional boutiques in the coastal towns of Deauville in 1913 and Biarritz in 1916. During World War I, she opened another large boutique on Rue de Cambon, opposite the Hotel Ritz, Paris.
Her initial success with hats and women's sports wear
Chanel introduces "Jersey" as the fabric for her first line of sports wear
The hats sold in her millinery shops were snapped up by women of the elitist society in Paris, and also worn by celebrated French actresses, that helped to establish her reputation. In 1913, after opening her boutique at the resort town of Deauville, she observed the fashions of women who came to this resort town, and hated the way most of them dressed. As an alternative she introduced women's sports wear, at her new boutique in Deauville, based on simple designs and meant for casual wear. The practical sportswear she introduced was a great success, and the Chanel's shops developed a dedicated clientele. The fabric she used for her clothing was unique and unusual, "Jersey," which at that time was exclusively used for men's underwear. It is said that Chanel selected this material because of its low cost. However, the quality of the fabric, suited the intended purpose, as it draped well, and was ideal for Chanel's simple and practical designs, that were often inspired by the designs of men's wear, such as the uniforms introduced for working women when World War I broke out in 1914.
Chanel attains international popularity by the year 1919
By the year 1915, Chanel's simple and practical designs became popular throughout France, and Harper's Bazaar mentioned that Chanel's name was on the list of every buyer. It is said that Chanel's business was so successful that she was able to pay back Cappel in full, just four years after he set her up in business. By the year 1919 she had scored more successes and her clientele had expanded to other countries around the world. She then relocated her couture house in Paris to 31, Rue Cambon, which eventually became the headquarters of the expanding network of boutiques of the House of Chanel, and still remains so today.
Chanel the arbiter of women's tastes during the 20th century. The introduction of the signature Chanel suit and the Little Black Dress
Chanel projects herself as a role model of the modern working woman
During her career as a fashion designer, Chanel to some extent succeeded in packaging and marketing her own personal attitudes and styles, that made her an arbiter of women's tastes during the 20th century. By using her slim boyish figure accentuated by her short cropped hair, and sporting the simple dresses designed by her she projected herself as a role model of the modern working woman, pursuing an active lifestyle and financial independence, worthy of emulation by other women. She designed simple and comfortable clothing and introduced relaxed fashions such as short skirts, pants for women, collarless jackets and the famous "little black dresses" that was compared to the versatile Model T Ford motor cars, by the American Vogue Magazine in 1926. The legendary Chanel suit an elegant creation composed of a well-fitted knee-length skirt and trim, box-like collarless jacket, with bias edging and brass buttons was introduced in 1925, and was worn with large costume pearl necklaces. Unlike other houses of haute couture Chanel's designs were noted for their staying power and hardly changed from year to year or even from one generation to the next.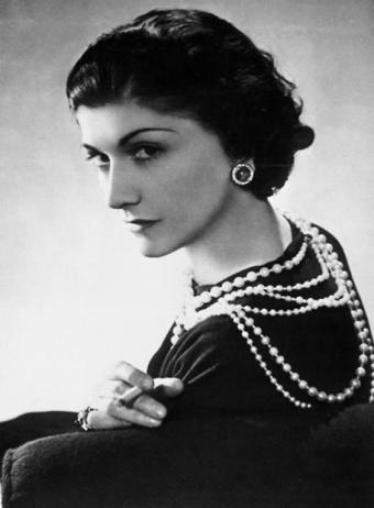 Chanel with short-cropped hair sporting her little black dress and long costume pearl necklaces
The "LBD," Chanel's most revolutionary creation, compared to the "Model T' Ford car
Chanel's most revolutionary creation was undoubtedly the LBD (Little Black Dress), the "Ford" of dresses, similar to the "Model T" Ford car, built on a production line for the masses, and was designed to be worn by any woman, any time of the day, morning, evening or even as cocktail wear. The black dress was previously associated only with mourning, until Chanel showed women that black was not only chic but elegant, and could be worn at any time of the day. The original design of the LBD showed a long-sleeved, slim-hipped dress, gathered low at the waist and reaching just below the knee. The concept of the LBD and its underlying structure remained the same for the rest of her life, and she only altered the fabric, or added sequins or chiffon trains.
Chanel launches her first signature perfume Chanel No. 5
Chanel launches her signature perfume "Chanel No. 5" in 1921
In the year 1921, Chanel launched her first signature perfume, known worldwide as Chanel No. 5. In spite of the revolution she sparked off in the early 20th century that radically changed the mode of dressing of women worldwide, Chanel is best remembered today, not for any popular signature designs that she introduced during her life time as a couture, but for the liquid gold that is still marketed in signature Art Deco bottles known as Chanel No. 5, the first perfume that bears a designer's name, and helped to keep her reputation going when it plunged to a low ebb, after her involvement with a Nazi officer during World War II.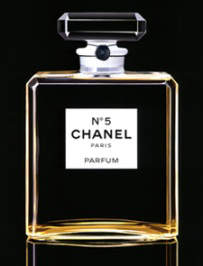 Chanel No 5 - Signature Art Deco bottle
© Chanel
The enchanting story of the creation of an enchanting perfume
How Chanel came to acquire the formula for such an enchanting perfume that has stood the test of time, is very interesting. After the death of Arthur Cappel in 1919, Chanel was introduced to the Russian Grand Duke Dmitri, with whom she started a relationship. It was through him that she met Ernest Beaux, a perfume maker, whose father had worked for the Czar of Russia. Around this time Beaux was working on new formula for an essence, for a French perfume manufacturer Francois Coty. As the story goes, Chanel tested the scent and made a few suggestions, and then convinced Beaux to give it to her. Chanel launched her perfume on the 5th day of the 5th month (May) of the year 1921, and called her perfume "Chanel No. 5" after her superstitious belief that No. 5 was her lucky number. The perfume was marketed by her in the signature rectangular shaped Art Deco bottle that was manufactured according to her own specifications. The perfume was well received by women of the high society and became very popular.
The establishment of the company "Parfums Chanel" in 1924, to market her new perfume
After scoring an initial success with the perfume, Chanel was now looking desperately for partners to mass produce and market the new product. It was then that Chanel was introduced by Theophile Bader, the founder of the French department store, Galeries Lafayette, to Pierre Wertheimer. The three of them joined hands and founded the company "Parfums Chanel" in 1924, in which Wertheimer held a 70% stake, Bader held 20% and Chanel a modest 10%. The new company continued to produce and market the product as "Chanel No. 5" in her signature rectangular shaped Art Deco bottle. The perfume that was a great success in France, eventually attained worldwide popularity, and remains so up to this day. After the success of Chanel No. 5, Ernest Beaux created other perfumes for Chanel, such as Cuir de Russie in 1925, Gardenia in 1925 and Bois des Isles in 1926.
Chanel sells her complete rights to her name to the Wertheimer family, while living in exile in Switzerland
Chanel was not happy with the partnership with Pierre Wertheimer as she was receiving only a paltry 10% of the profits, and felt she was being exploited, but could not do anything about it as Wertheimer had initially funded the project, and she agreed to the terms and conditions. After the war Chanel was forced to live in exile in Switzerland, and Wertheimer who escaped with his family to the United States, returned to France and took control of the family holdings including the Parfums Chanel. Chanel, who was living in Switzerland, retaliated by creating her own perfume collection and marketing them under the same brand name. To avoid any legal confrontation, Wertheimer came to a settlement with Chanel, paying her $400,000, and 2% royalty for all Chanel products, and also granting her limited rights to sell her perfumes in Switzerland. Subsequently she sold the complete rights to her name to the Wertheimer's for Chanel perfumes, in exchange for a monthly stipend that supported her in Switzerland.
Chanel launches her costume jewelry collection in 1924
In 1924, Chanel launched the first costume jewelry collection, that Harper's Bazaar described as "one of the most revolutionary designs of our time." In this collection she often combined imitation jewels with real jewels. Among the traditional Chanel accessories were multiple strands of pearls, and gold chains and quilted handbags with shoulder straps made of gold chain. A unique pair of pearl earrings whose centerpiece was a black pearl in one and white pearl in the other was also among the collection. She also opened a boutique especially for accessories in Paris.
Chanel's interest in the literary and artistic activities in Paris
Chanel who was considered a key player of the modernistic movement of the early 20th century was held in high regard by protagonists of the movement in the field of art, literature and music, such as Picasso, Diaghilev, Cocteau and Stravinsky. In 1920, Chanel was introduced by ballet impresario Sergei Diaghilev to the world famous composer Igor Stravinsky, who had fled the 1917 Bolshevik revolution of Russia. Chanel was magnanimous enough to extend an invitation for Igor Stravinsky and his family to reside with her in her apartment in Paris, which the composer readily accepted. It was rumored that during this temporary stay, Chanel had an affair with Igor Stravisky. She contributed her services for promoting the arts, by designing costumes for the ballet "Russes" and for Jean Cocteau's play "Orphee," "Antigone," in 1923 and "Oedipus Rex" in 1937. Cocteau was reported to have once said of Chanel that "she has, by a kind of miracle, worked in fashion according to rules that would seem to have value only for painters, musicians and poets." Chanel's support of artists was clearly brought to the fore, when Sergei Diaghilev died almost penniless in Venice, Chanel met his funeral expenses to give him a befitting burial.
Chanel designs film costumes for French and Hollywood movies
Chanel also designed film costumes for several movies, including Renoir's La Regle de Jeu. In 1931, Chanel was hired by Samuel Goldwin for one million dollars, to dress his stars, that included Katherine Hepburn, Grace Kelly, Elizabeth Taylor and Gloria Swanson. The dresses in the films "Tonight or Never" starring Gloria Swanson, "Palmy Days" starring Jean Harlow, and "The Greeks Had A Word For It" starring Ina Claire, were styled by Chanel. Her contract for costume designing, however lasted only for a short time, partly because some of the Hollywood starlets refused her services, and partly because she felt she had to return to Paris immediately in order to keep her business alive during the hard days of the depression, when other couture houses were closing down. However, after World War II, when she re-entered the fashion world in 1954, her clothing became very popular in the United States, and Chanel was embraced by the Hollywood starlets, During the 1950s and 1960s, Chanel spent much of her time working for various Hollywood studios, dressing actresses like Audrey Hepburn, Liz Taylor and Anne Baxter.
Photograph of Coco Chanel and Vera Bert Lombardi taken in 1925
Chanel's relationship with the Duke of Westminster
In 1925, Chanel join hands with Vera Bate Lombardi, the daughter of Adolphus Cambridge, the Ist Marquess of Cambridge and the Duke of Teck. Chanel established the "English look" for her designs based on Lombardi's persona, and appointed Lombardi as her liaison officer to introduce the House of Chanel and its products to European royal families. Lombardi introduced Chanel to many aristocratic families of Europe, including her uncle the 2nd Duke of Westminster, Hugh Richard Arthur Grosvenor, and her cousin the Duke of Windsor. This saw the beginning of another relationship by Chanel with the Duke of Westminster, that nearly ended up in marriage with the Duke, who was said to be one of the richest men in Europe, at that time. Eventually, when the marriage did not take place, she was reported to have commented as follows:- "There have been several Duchesses of Westminster. There is only one Chanel." In 1927 she opened her first boutique in London's Tony Mayfair district, giving Londoners the opportunity of purchasing her creations directly from her stores. The British fashion press acclaimed the opening of the boutique, and the "British Vogue" paid a glowing tribute to Chanel :- "Looks designed for sports graduate to country day-dressing and then arrive in town, and Chanel's country tweeds have just completed the course. She pins a white pique gardenia to the neck. Her "lingerie touches" are copied everywhere - piping, bands of contrasts, ruffles and jabots. She initiates fake jewelry, to be worn everywhere, even on the beach." Chanel loved the wearing styles of the Scottish, and inspired by this she created her first tweed suits in 1928.
Chanel premiered an exhibition of fine jewelry in 1932 dedicated to the diamond
Chanel's success with costume jewelry impresses the International Guild of Diamond Merchants, who contracted her services to give a boost to diamond fine jewelry during the depression
Chanel's enormous success with costume jewelry most of which were designed by herself, had been taken note of by genuine jewelry manufactures and dealers, and others associated with the jewelry industry, such as the diamond and colored stone dealers, who had been having a very lean time during the depression that started in 1929 and continued into the 1930s. Her success with costume jewelry also impressed the International Guild of Diamond Merchants, which was now studying various strategies to give a new lease of life to the badly battered diamond industry. It was in pursuance of this goal that a team from the International Guild of Diamond Merchants had approached the legendary "queen of haute couture" in Paris, and negotiated with her a deal, to design a sparkling collection of fine jewelry using diamonds and platinum, that would bring the most dazzling of precious stones back to center stage, and thus help the luxury industry out of the economic crisis.
Chanels's stunning collection of fine jewelry exhibited at her private apartment in Paris in November 1932 establishes her name as a world class jewelry designer.
Chanel, exhibiting her usual trait of accepting challenges, responded favorably to the call of the International Guild, and together with Paul Iribe, the multi-talented, graphic, textile, jewelry, stage and advertising designer, with whom she shared two years of her life, set about creating the collection, that eventually saw the light of day in November 1932. The duo based their fine jewelry collection on three themes, knots or bows, stars and feathers. Each piece of jewelry was remarkable not only for its delicate setting and the discrete clasp, but also for its interchangeability, such as a necklace that could be converted into a brooch or a bracelet, or a pendant that could be transformed into a pin. The stunning collection of fine jewelry was exhibited for two weeks in November 1932, at Chanel's private apartment in Paris, at 29, Rue du Faubourg-St. Honore. The exhibition became very popular among the elite of Paris, and was directly responsible for De Beers stocks rising 20 points on the London Stock Exchange, just two days after its opening.
Special features of Chanel's fine jewelry. Her famous quotation, "diamonds have the greatest value in the smallest volume."
The diamonds used in the jewelry were cut in unusual shapes such as triangles, hexagons and trapezoids, and varied in size from very small to very large. The stones were set in invisible settings, causing the diamonds to be exposed fully, maximizing their dazzling effect. As it was characteristic of Chanel, she had a ready made explanation, when asked about her interest in fine jewelry in the 1930s, when in the 1920s she had vigorously promoted costume jewelry. She said she promoted fake glass jewelry during the boom period of the early 1920s, "because they were devoid of arrogance in an epoch of too easy luxe," but now she was promoting precious gems because they had "the greatest value in the smallest volume, and answered a hunger for authenticity and real value in a world where times were hard." Some of the masterpieces created by Chanel and Iribe in 1932, include, the three-rowed diamond bow necklace; the six-rowed diamond comet necklace; the diamond tiara surmounted by a diamond-studded star; the Bague Comete, a star-motif ring; the Collier Fontaine, a 405-diamond necklace with two pendants, one of which could be converted to a brooch; and the Bracelet Franges.
Chanel reaches the peak of her carrier in 1935
Chanel reached the peak of her fame in 1935. She was the owner of several factories, that included textile factories, garment manufacturing factories, costume jewelry manufacturing, perfume manufacturing etc. that employed over 4,000 workers. She employed most of the Russian emigrants who fled Russia after the Bolshevik revolution of 1917, and thus provided a life-line for their survival in an alien country. She is reported to have owned , numerous buildings throughout France and particularly in Paris.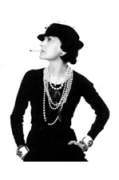 Gabrielle Coco Chanel sporting the modern Chanel look in the 1930's
World War II and Chanel's involvement with a German Officer, that led to her subsequent exile to Switzerland
Chanel makes her permanent home in Hotel Ritz after the death of Paul Iribe
After the death of Paul Iribe, a good friend, lover and partner, Chanel left her apartment in Rue de Faubourg Saint-Honore, and entered the Hotel Ritz, where she made her permanent home, until her death in 1971. In 1939, when France declared war on Germany, Chanel closed all her boutiques and factories, except for one shop at No. 31, Rue Cambon, where she sold only perfumes and accessories. Most of the other couturiers left the country, but Chanel continued to remain in Paris, still living in her suite at Hotel Ritz.
Chanel accused of having an affair with a German officer and Nazi spy, Hans Gunther von Dincklage. Lives in exile in Switzerland after the war to escape the wrath of the French people.
In 1940, France was occupied by Adolph Hitler's forces and the Nazis made Hotel Ritz, their French headquarters. It was then that Chanel was accused of having an affair with Hans Gunther Von Dincklage, a German officer and Nazi spy, who granted her permission to continue to remain in the hotel. In 1943, German intelligence attempted to make use of Chanel's professional partner Lombardi, to contact her relative Sir Winston Churchill, probably as part of a secret peace mission, but the plan never materialized as Lombardi refused to leave Rome and come to Paris, as requested by Chanel. After the liberation of France, Chanel was arrested immediately, and charged with abetting the Germans. However, either Sir Winston Churchill or the British Royal family, or both intervened on her behalf, and she was released. Escaping from official prosecution was one thing, but escaping from the wrath of the French people was an entirely different thing. The French people meted out punishment to French women, who collaborated with the Nazis during the occupation. Thus after the war, Chanel was clearly a target of the French people, and she was forced to flee to Switzerland where she took up temporary residence.
Chanel returns to France in 1954
Chanel's absence in France created a vacuum that was difficult to fill
After the war ended most of the couture houses that left the country returned to France, and attempted to re-establish their businesses, as the war-torn country was being rebuilt. Chanel's absence from France created a vacuum in the world of fashion designing, that was difficult to fill, obviously due to the dominant position held by her prior to the war. But, this was felt not in France, but in the United States and Britain, where she had a large following and clientele. In fact, when Chanel closed down her fashion empire just before the invasion of France by Germany, her faithful U.S. clients voiced their protests, which was conveyed to the French Government. However, in France her image suffered irreparable damage due to her involvement with the Nazis, which was subsequently reflected in the low demand for her products after her return to France.
Chanel re-introduces her signature products that once again receive worldwide acclaim
Chanel, who was now 71 years old, returned to France in 1954, and found that her rival Christian Dior, now dominated the couture market. Chanel was compelled to re-approach her former partner Pierre not only for business advice, but also financial support. Pierre had total confidence in Chanel's abilities, and eventually the two of them decided to join hands together, to re-launch the Chanel label and their line of products once again, filling a void that was ever prevalent after the end of the war. However, Pierre gained complete rights to all products stamped with the name "Chanel." For a start Chanel re-introduced her former products that gained worldwide popularity. The first product she re-introduced was her signature "Chanel suit" that received worldwide acclaim. In jersey and tweed, with its collarless jacket and slim skirt, the popularity of the Chanel suit was given a boost by Jackie Kennedy, who often wore it. In February 1955, she re-introduced the famous Chanel chain-handled quilted leather bags, that previously shook the fashion world, and once again became very popular, that she had to decline many orders, because of the time taken to painstakingly manufacture each bag, by her skilled artisans. The Chanel suit goes with the Chanel quilted chain-handle bag as part of the integrated Chanel look. In the same year, she also introduced her first "eau de toilette" for men, under the brand name "Pour Monsieur" sometimes also marketed as "A Gentleman's Cologne."
Chanel rises to the top of the fashion world, like a phoenix rising from the ashes
Chanel's products did not have much success in France, but was much applauded by the British and the Americans, who became her faithful customers. In 1957, Chanel's spring collection, received the Fashion Oscar, at the annual Fashion Awards in Dallas. The fashion world also applauded her as the "most influential designer of the 20th century." From the year 1966 to 1969, Chanel designed the uniforms for Olympic Airways flight attendants. Olympic Airways that was owned by the Greek shipping- magnate Aristotle Onassis, was at that time one of the most luxurious air carriers in the world. After Chanel's rise to the top of the fashion world, like a Phoenix rising from the ashes, she was again contracted by various Hollywood studios in the 1950s and 1960s to dress up their female stars, like Audrey Hepburn, Elizabeth Taylor and Anne Baxter. She continued to produce internationally acclaimed collections, and in the year 1970, she introduced a new perfume, that was marketed as "No. 19" after her date of birth, August 19, 1883.
Gabrielle "Coco" Chanel dies of a heart attack in Paris in 1971, and is buried in Lausanne, Switzerland
Gabrielle "Coco" Chanel died of a heart attack in Paris, on January 10, 1971, aged 87 years, in her private suite at the Hotel Ritz. At the time of her death, she was still working and designing, and her posthumous spring collection, marketed after her death, enjoyed considerable success. Her death ended an era of revolutionary fashion designing, that liberated and emancipated women around the world, and has become a classic model, from which modern fashion designers, still draw their inspiration from. Chanel was buried in Lausanne, Switzerland, and in keeping with her strong belief in astrological symbols and lucky numbers, her tombstone is carved with stone lion heads, representing her birth sign, Leo, to which she attributed much of her success in life.
After Chanel's death the control of the House of Chanel passes over to the Wertheimer family
Chanel achieves greater successes after Alain Wertheimer becomes chairman of the company
After Chanel's death, the control of the company, House of Chanel, passed down to three of the shareholders of the company, Yvonne Dudel, Jean Cazaubon and Philippe Guibourge, under whose stewardship, the company continued to score moderate successes. Subsequently, Jacques Wertheimer the son and successor of Pierre Wertheimer, bought over the entire House of Chanel. Alain Wertheimer, Jacques son, took control of the company in 1974. It was after this, the "House of Channel" launched a new product in the tradition of the late Gabrielle "Coco" Channel, "Cristalle Eau de Toilette," which was formulated when "Coco" Channel was still alive. Again in 1978, the company launched the first non-couture, "pret-a-porter" line, and the worldwide distribution of accessories. Alain Wertheimer, who was the live wire behind the company, responsible for its post-coco surge in popularity, adopted intelligent and radical measures, that boosted the sale of their signature product, "Chanel No. 5" perfume worldwide. Alain reduced the number of outlets worldwide, selling "Chanel No. 5" perfume, from 18,000 to 12,000, and withdrew the perfume from the shelves of drugstores. This was followed by a worldwide advertising campaign costing millions of dollars. The twin measures created both a scarcity and demand for the celebrated product, and sales sky-rocketed worldwide. In 1981, Chanel launched a new Eau de Toilette for men, known as "Antaeus." Alain, then adopted new strategies, and engaged the services of an experienced designer Karl Lagerfield in 1983, in order to take the Chanel label to new heights.
Karl Lagerfield takes over as chief designer of Chanel in 1983
Karl Lagerfield took over the haute couture design in 1983, and ready-to-wear lines in 1984. At the beginning Lagerfield looked to past Chanel designs for inspiration, and worked on keeping the classic channel look, in order to maintain the Chanel legend. His designs incorporated signature Chanel details, tweed fabrics, gold chains, quilt-stitched leather, and the linked "CC" logo. In later collections, Lagerfield does become more irreverent modifying some of Chanel's 1960 looks. He radically reinterpreted the Chanel suit, turning it out in pink tweed, fraying the hems and jacket edges, and the suit became one of the most celebrated comebacks in the history of fashion, and became part of the Per Una range at Marks & Spencer.
Chanel's further expansion in the 1980s and 1990s
In 1984, Chanel launched a new fragrance in honor of the late Coco Chanel, marketed under the name "Coco," and was a considerable success. During the 1980s, Chanel's network of boutiques worldwide expanded to 40 boutiques. In 1987, the first Chanel watches made their debut, after a deal struck by Chanel with watchmakers in 1986. In the 1990s Chanel becomes a global leader in the manufacture and marketing of fragrance. The product lines of the company, such as watches, shoes, high-end clothes, cosmetics and accessories were expanded. Chanel Fine Jewelry opened its first boutique in 1993 in Place Vendome. In keeping with the business trend of the period, Chanel acquired several smaller fashion companies during the 1990s. In 1996, Chanel launched the "Allure" fragrance, and after its immense popularity, launched a men's version, "Allure Homme" in 1998. In 1997, Chanel acquired the French beachwear company Eres, and in 1999 launched its first skin care line, "Precision." Under a license agreement with Luxottica, Chanel introduced a line of sunglasses and spectacle frames in 1999.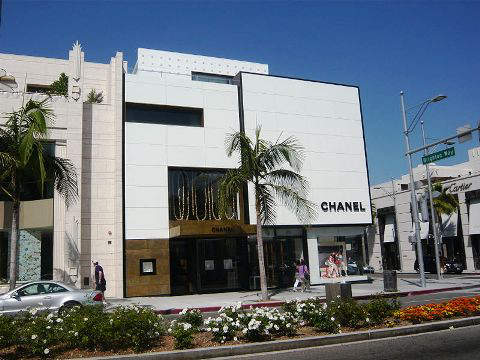 The Chanel boutique on Rodeo drive, Beverly Hills, California
Chanel achieves greater heights in the 21st century
Chanel achieved greater heights with the onset of the 21st century. In the millennium year 2000, Chanel launched the first unisex watch, the J12, a revolutionary watch that scores many successes. In the year 2001, Chanel acquired the watch maker Bell & Ross. In 2002, Chanel launched a new fragrance marketed as "Chance." July 2002 saw the opening in Madison Avenue of Chanel's jewelry and watch flagship store, followed soon afterwards by a shoes and handbags boutique next door. Year 2003, saw a surge in popularity of Chanel haute couture, that the company opened a second shop on rue Cambon. Expansion in the Asian markets, saw the opening of a new Chanel boutique in the Prince's Building, in Central Hong Kong and the acquiring of a $50 million building in the Ginza shopping district of Tokyo, Japan. Today, Chanel operates over 200 Chanel boutiques worldwide, in upscale shopping districts, department stores, malls, and inside major airports.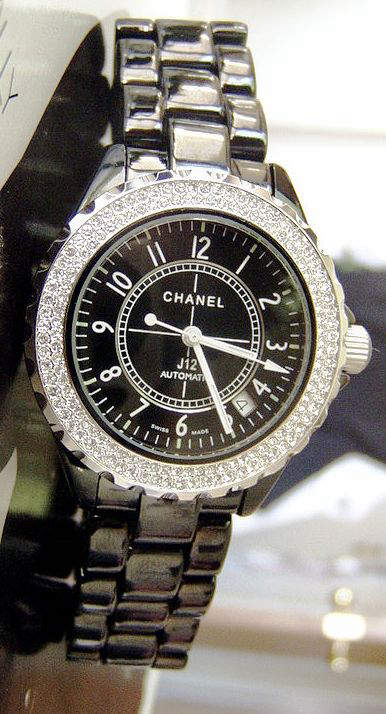 Chanel's first unisex watch the J12 launched in 2000
---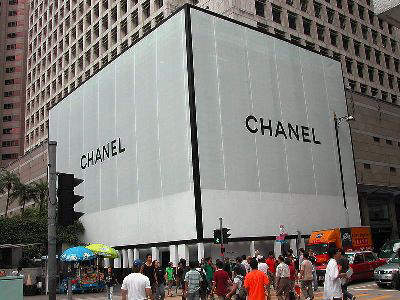 Chanel shop in Prince Building, Central Hong Kong
Chanel Fine Jewelry opens its first boutique in Place Vendome in 1993
Gabrielle "Coco" Chanel created only one fine jewelry collection during her lifetime
Gabrielle "Coco" Chanel who introduced costume jewelry to the world, created only one fine jewelry collection during her lifetime, in 1932, on a request made by the International Guild of Diamond Merchants, in order to boost the diamond trade and industry, badly hit by the Great Depression of the 1920s and 1930s. The request was made based on Chanel's phenomenal success with costume jewelry, designed by her using a mixture of both genuine and fake gemstones, and popularized by her as accessories to her popular Chanel look. Gabrielle "Coco" Chanel who took up the challenge presented to her by the International Guild, eventually created one of the most stunning collections of fine jewelry ever designed, with a lot of innovative features, such as delicate invisible settings, discrete clasp, and interchangeability, apart from the designs themselves which were innovative and unique, such as the Comet necklace, Fountain necklace, and the bow necklace.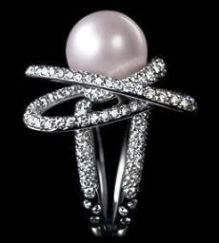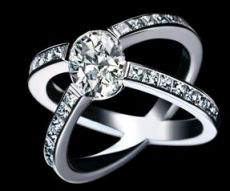 Chanel fine jewelry, recreated from 1932 collection
© Chanel
60 years after her first fine jewelry collection, Chanel launches their first fine jewelry boutique in 1993
In 1932, Gabrielle "Coco" Chanel, clearly demonstrated her abilities as a world class designer of fine jewelry, but unfortunately she did not pursue this ability to the full during her life time, as she did for haute couture, and her other interests such as perfumes and accessories. However in 1993, 22 years after her death, and 60 years after she created her one and only fine jewelry collection, Chanel decided to enter the competitive fine jewelry business, by opening their first Chanel Fine Jewelry boutique in Place Vendome in 1993. Chanel Fine Jewelry launched their business, by re-introducing their original collection, created by "Coco" Chanel in 1932. According to Marc Auclert, the director of Chanel Fine Jewelry, the original collection was recreated, only by using photographs taken for the fashion press, by Robert Bresson and Andre Kertesz. The re-issued items included the Bracelet Franges, the Bague Comete and the Collier Fontaine.
Chanel Cuff Bracelet belongs to Chanel Fine Jewelry's artistic collection ?
Chanel Fine Jewelry's new collections are created in the same spirit of freedom that "Coco" Channel enjoyed when she created her own designs. Every year Chanel creates two fine jewelry collections; the less formal spring-summer collection and the more costly winter collection. The company also maintains an artistic collection that travels worldwide and is exhibited at high-end boutiques. Perhaps, the "Chanel Cuff Bracelet" the subject of this webpage, that was given on loan by Chanel Fine Jewelry to the American Museum of Natural History in 2001, for their traveling exhibition, Pearls : A Natural History, that was exhibited around the world until March 2008, also belongs to the artistic collection maintained by the company.
Chanel Fine Jewelry perpetuates the spirit of an ever-present "Coco" by refusing to reveal the identity of its present designer
In the year 2002, Chanel Fine Jewelry had a 70th anniversary showcase, known as "Reves de Diamants" to commemorate the November 1932 fine jewelry collection by "Coco" Chanel. On this occasion Chanel Fine Jewelry re-introduced the magnificent 3,590-diamond Collier Comete 2002, with interchangeable moon, sun and star pendants. A staggering $1.1 million price tag was placed on the necklace. However, Chanel Fine Jewelry remains tight-lipped about the identity of the designer, who recreated the original Chanel fine jewelry collection, as well as the company's contemporary creations, that still meticulously follow "Coco" Chanel's style, perhaps hoping to perpetuate the spirit of an ever-present "Coco."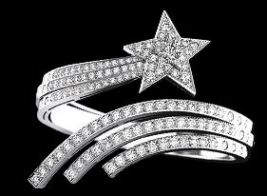 Chanel's Recreated Comet Necklace
© Chanel
Chanel Fine Jewelry boutiques worldwide
Sixteen years after its founding Chanel Fine Jewelry has grown today into a global network of 30 jewelry boutiques worldwide. This is a modest expansion compared to its sister Chanel boutiques worldwide that number over 200. Chanel Fine Jewelry has two of its main boutiques at 18, Place Vendome, Paris and 733, Madison Avenue, New York.
Famous quotes from Gabrielle "Coco" Chanel
There are many quotes attributed to Gabrielle "Coco" Chanel. Most of these quotes have a unique message embodied in them, reflective of a woman of strong character with independent attitudes, opinions and viewpoints, so characteristic of the woman who revolutionized the mode of dressing of women around the world in the 20th century. Here are some of her interesting quotes :-
1) "A girl should be two things, classy and fabulous "
2) "The best color in the whole world, is the one that looks good, on you !"
3) "There are people who have money and people who are rich."
4) "Elegance is refusal"
5) "Those who create are rare; those who cannot are numerous. Therefore the latter are stronger."
6) "I love luxury, and luxury lies not in richness and ornateness, but in absence of vulgarity. Vulgarity is the ugliest word in our language. I stay in the game to fight it.
7) "I don't understand how a woman can leave the house without fixing herself up a little - if only out of politeness. And then, you never know, may be that's the day she has a date with destiny. And it's best to be as pretty as possible for destiny."
8) "Luxury is not the opposite of poverty; it is the opposite of vulgarity."
9) "I couldn't wear my own pearls without being stopped on the street, so I started the vogue of wearing false ones."
10) "If you want to start a collection, start with a brooch because you will find most use for it. It can be pinned on a suit lapel, collar or pocket, on a hat, belt, or evening gown."
11) "A woman should mix fake and real. To ask a woman to wear real jewelry only is like asking her to cover herself with real flowers instead of flowery silk prints. She'd look faded in a few hours."
12) "I love fakes because I find such jewelry provocative, and I find it disgraceful to walk around with millions around your neck just because you're rich."
13) "The point of jewelry isn't to make a woman look rich but to adorn her; not the same thing."

14) "My jewelry never stands in isolation from the idea of women and their dress. And because dresses change, so does my jewelry."
15) "A fashion that goes out of fashion overnight is a distraction, not a fashion,"

16) "Success is often achieved by those who don't know that failure is inevitable."
You are welcome to discuss this post/related topics with Dr Shihaan and other experts from around the world in our FORUMS (forums.internetstones.com)
Related :-
1) Marilyn Monroe Pearl Necklace
External Links :-
Official site of Chanel - www.chanel.com
References :-
1) Coco Chanel Biography (1883-1971) - www.biography.com
2) Coco Chanel - Ingrid Sischy - The Time 100, The most important people of the century. www.time.com
3) Quotes on fashion from Gabrielle Coco Chanel - www.chanelamour.com
4) Chanel Jewelry History - Articlesbase, free Online Articles Directory. www.articlesbase.com
5) Chanel - From Wikipedia, the free encyclopedia.
6) "Costume jewelry is not made to give women an aura of wealth, but to make them beautiful"
7) Chanel Jewelry : Through the decades, for all time, by Cheri Van Hoover. www.milkywayjewels.com
8) Chanel Sparkles Again - www.jewelsnob.com
9) Gabrielle "Coco" Chanel - Haute Couture Anarchist. www.entrepreneur.com
10) Coco Chanel - la dame aux camelias - Linda Grant, www.telegraph.co.uk/fashion
11) Jewelry by Chanel - Patrick Mauries
12) Gabrielle "Coco" Chanel (1883-1971) and the House of Chanel - www.metmuseum.org
13) Coco Chanel - From Wikipedia, the free encyclopedia
14) Pearls : A Natural History - American Museum of Natural History, www.amnh.org
15) Pearls - Opulence + Obsession - Australian Museum
16) Royal Ontario Museum - About Us - Newsroom - Pearls : A Natural History